Because there is so much information on woodworking that can be freely found on the internet these days, learning about the craft of woodworking is a lot easier these days. No more apprenticeship, no more grueling days without pay. But is there more to woodworking than being a fun hobby, or can it expand into a lucrative business?
Is it expensive to start woodworking? In short, no, it's not expensive to begin a woodworking project. But it does depend on what type of wood you're working with and how large the project is. Many softwoods are cheap and very easy to carve and whittle away. You can easily get away with a starting budget of $50 and buy enough materials and tools to get started on the same day!
I suppose that the cost all depends on what you are thinking woodworking is. It can be argued that whittling a stick can be considered woodworking (Hint: That is the direction this article will take.) Many people watch their favorite woodworking channel and feel like they need all of the tools before they can be called a woodworker. I would like to show you how you can start woodworking for less than $50.00 USD.
Webster defines woodworking as: "the act, process, or occupation of working wood into a useful or desired form
". With that in mind, let's take a look at what it costs to work some wood into that desired form.
What equipment should you start with?
As a beginner, all you really need to do simple whittling and basic carving is a decent pocket knife. It should be the kind that has a locking blade so it doesn't fold back on you and cut a knuckle by accident. Most knife shops will sell a variety of knives, but the best that's perfect for woodworking and whittling is often found in a set. You can find a starter woodcarving kit
(Amazon Link) for a little as $30 USD on Amazon! If you don't purchase this one, look around for one you like better. All I ask is that you be to get a kit that includes cut-resistant gloves.
Now, pick up some $0.99 paint stirrers or a yardstick (.994 Meterstick) from the big box store to use for the wood. Watch this video and you are ready to become a woodworker. You are now a woodworker for less than $50.00. A bit tongue-in-cheek, but there you are.
You can also take ordinary pocket knives
(Pinterest Link) to become portable locking pocket knives. You can check out special deals that are sold on Amazon or whatever is on sale at a local hardware store. Some folding and lockable pocket knives can be a great addition to your custom carving kit. Because they fold up, they will be safer to store so the blades are folded back into the handles.
How much does it cost to start a woodworking business?
Wow!. Now you are talking about some real investment in time and in money. A woodworking business is not an easy thing to get going. Many have started off as a hobby that found something that was desired by their customers. Be aware that when you turn that hobby into a business, your focus will change from woodworking to business management.
Any project that you decide to take on when it comes to woodworking can become a business to some degree. It all depends on how you decide to market your skills or create projects that are intended to make or earn money. Some loopholes aren't uncommon since many woodworking projects are bargained or bartered. Not every project is based on actual startup costs or money and can be traded for new equipment or tools.
Each one of these sections will give you some good ideas that are intended to help boost your business without having to spend more money than you can afford. Being that every business has to start somewhere, you want to make the first steps with plenty of returned favors. What this can do for you will set the stage for getting your name known and the quality of work that you're capable of.
· Starting as a hobby
The first bit of advice you should know about is establishing your niche. This is going to be important since you want to establish a name for yourself. This is also the hardest nut to crack since many niche groups can be as cruel and immature as high school students. Then again it all depends on how you approach these specialized niche groups. The first rule is having a strong link to the types of products and projects within a niche.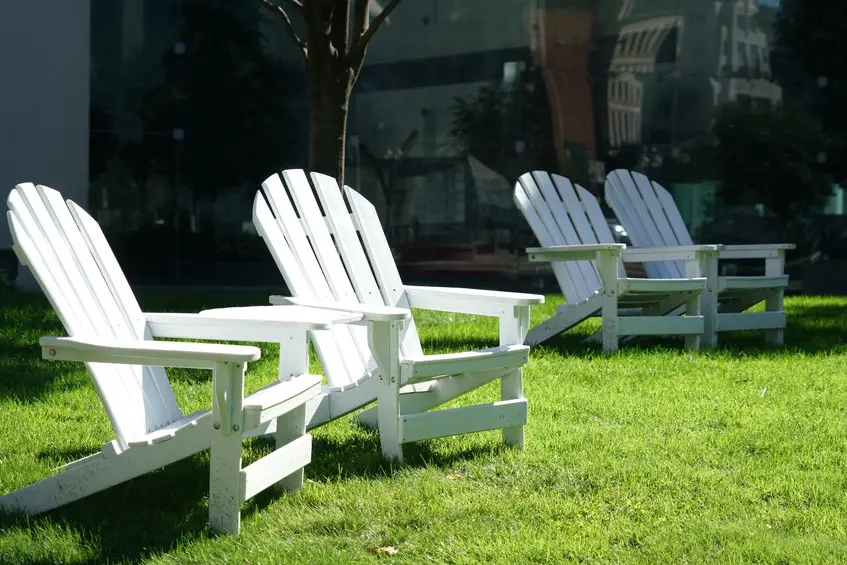 Start with what you enjoy already and don't step off that path. If you jump into an area you aren't familiar with, this will draw harsh criticism from woodworking purists. So if you're actively a big fan of hand-carved chess pieces, you should stick to a style that matches what you can reproduce faithfully. This way, you can have more pride and confidence in showing off your woodworking and carving skills.
· Starting as a company
If you're in a position where you can afford to start off with funding a company, stick to a shoestring budget that can help stretch your money. Getting a resale permit and establishing formal business papers doesn't cost that much. Yet, most first-time businesses fail since they don't have practical business experience. The easiest advice is to go to your local city hall and ask when they have their chamber of commerce.
This is where you can meet and greet others who are looking to strike business ventures. You can also learn tricks about marketing and learn from older business pros about how to help market your woodworking skills. Other local associations that will be essential are the folks in the local Rotary Club, farmers markets, flea markets, and conference center expos. The best option is to put together a seller's booth at a wood crafting exposition.
. Is woodworking a good side-hustle?
If you are not one to start a full-blown company, this is always a good hustle since woodworking is always considered a noble craft that's respected. You just don't see people being punished as long as you have some basic self-employed paperwork. If you're making small crafts and projects, these can make a tidy sum that's good for working on the side. What you agree with anyone who is asking for woodworking help is your business and nobody else's.
Small projects are usually the best if you barter for $25-50 amounts that can easily be considered money for materials or supplies. You can do a slew of these smaller gigs are good practice at first and will help get your name out there. A good source for letting people know that you're doing odd jobs is leaving flyers advertising your services at the entrance of hardware stores, bulletin boards, hobby shops, and local coffee shops.
Is woodworking a profitable business?
Once you get established for being a reasonable and affordable woodworking handyman, you can undercut your competition by giving discounts. The reason for this is to show your customers and clients that you're looking to provide ongoing business and also helps give you free referral services through word-of-mouth. Always tell anyone you work with that they'll get an additional discount if they refer a friend.
As you get more referrals over time, you can then start to advertise without much need since your circle of referrals will grow. This is called the snowball effect and is a great way to build up your reputation and turn your business into a profitable one through the numbers rather than just a couple of bigger paying projects each week. Each project can lead to a bigger project depending on how well equipped you are to take on these bigger challenges.
What is a good first woodworking project?
This is a question that everyone wants to know, but the real reason all has to do with your interests. What motivates you to work with wood and what project has always impressed you the most? Some DIY projects are better if you make these items from wood materials that are quickly assembled from softer woods. This way you don't need to invest in hardwoods and startup costs that need precise tools to cut and shape them.
They can also be worked faster and in shorter periods so you have something to show others very quickly. Each of these projects can also be disguised with wood stains, lacquers, and waxes to make them appear professional and more polished-looking. These can be reproduced with better wood materials if someone wants to have the same item built for them as well.
You can build a reputation in Woodworking through your hobby, selling to friends, yard sales, local fairs, and maybe even online. You will need several easy projects to start out with. Here are a few that I would suggest starting with:
| Project | Comments |
| --- | --- |
| Adirondack Chair | This project might be a little more complicated since it involves cutting angles. The good news is that patterns for Adirondack Chairs are available at Rockler and other woodworking stores. |
| Candle Holder | Candle Holders can be made from just about any scrap of wood. They can take the form of a shelf, a pedestal, a cup-like holder or just a flat piece of wood that you designate as a "Candle Holder" |
| Outdoor chairs | As with the other chairs on the list, any outdoor chair can get complicated because of the angles involved. Templates are a good way to get around the problem. When you are first starting out, you probably don't what to complicate things with having to make plans for the project. |
| Garden boxes | One of the first things I did in our new home was build a pair of raised garden boxes out back. They have been growing weeds ever since but I have harvested tomato's, peppers, and some sweet potato's in between the weeds. |
| Window Boxes | Window boxes are simple planter boxes that are mounted under windows. Easy to build and - like all of these projects - can be built using off-the-shelf lumber. |
| Small Jewelry boxes | Boxes of every kind are good for the beginner woodworker. They teach the essence of woodworking while encouraging some exploration and experimentation with joinery. |
| "Farm Style" furniture | Farm Style furniture is very popular and can sell well to the right audience. Most Farm Style furniture is put together using rough construction lumber like 2x4's and 2x6's. The attraction to the beginner woodworker that the absents of milling and finishing the faces and edges of the lumber before construction. |
| Picnic table | Again, a simple plan that can almost be executed without plans. These tables are also commonly built using construction lumber. Go down to any big box hardware store or farm supply store during the spring and you will quickly see how they go together. |
| Shoe Rack | Just something to place in the mud room to allow wet, muddy shoes to dry off a little. |
| Cutting Boards | If you have a few projects under you bely, you probably have some scrap wood laying around. I would not suggest using scraps of construction lumber or any pine for these boards. That wood is just too soft for the purpose. |
| Charcuterie board | A charcuterie board is just a thin cutting board - do dido with the above comment. |
| Valet Tray | Those little "Junk" trays that you empty your pockets in when you come through the door. These sell well and are relatively simple to make. It will require a small router and a bit so be prepared to invest a little before making Valet Trays. |
| Boot Jack | Boot jack is 2 pieces of wood fastened together at right angles. The top piece has a shape to catch the heel of a boot and help dislodge it from the foot. Every high school shop class student has built one or two of them. |
| Wall Mirror Shelf | I have a photo of one of these below. For me, it was a simple project that I did after class in the school shop. I used scrap wood and some left over mirror tile I had laying around. Again, a router is needed to shape the edges. The shelf is set into a mortis that was cut by hand. The hardest part of this project was cutting the glass. |
| Pocket Screw Table | Simple tables of any size can be put together with pocket screws for most of the joinery. The key is to build an apron to secure all 4 legs and to set the table top onto. You will surprised just how sturdy these tables can be. |
You probably would not want to sell your first-time woodworking projects since there is a chance they won't be as durable if you use cheap softwood like balsa or basswood. That explains why I still have this crappy wall shelf from 46 years ago! Because you can make small projects look impressive, you'll also learn how to avoid using complicated carpenter joints if you don't have the right equipment just yet. Let each project allow you to buy a new tool that adds to your woodworking workshop that's built up over a length of time.
What are the 5 woodworking careers?
· Carpenters
The most common job that all woodworkers will be is the basic skill of carpentry. This is the best position that you can learn as this will include an introduction to nearly every kind of carpentry skill imagined. These craftsmen are also considered the jack-of-all-trades in the woodworking community. It's a good way to get a variety of jobs that are all different and require a skill set to identify a variety of woodworking skills and repair.
· Cabinet workers
This is another form of carpentry that sticks to working with architects and designers, but not limited to everyday carpenters. These are woodworkers who create kitchen cabinets and home furniture that creates shelving and cabinets. This requires the ability to read and create cabinet designs based on blueprints and measurements taken for cabinets. These cabinets will also use hinges, handles, and knowledge of basic carpentry skills.
· Craft making woodworkers
Artist's that express their love for form and design, will also use machines that are turned on wood lathes. Turned wood is a faster way to make rounded shapes that use special chisels for shaping the wood as it spins at high speed. Many of these decorative items serve two purposes since they are pleasing and useful at the same time. These are also specialized skills that take lots of practice for students in trade schools or at art universities.
· Machine operators
Woodworkers who are working at select companies that produce wood products and decorative items will learn to be machine operators. This includes working on wood lathes, sanders, presses, and planers. There are special schools that train these workers to use various saw and wood cutting machines to produce specific wood products. It can take up to 3 years to earn an official degree used to find work in large and small furniture companies.
· Furniture finishers
This type of work still works directly with wood but is mostly becoming a professional as wood finishes. This is a valuable skill to learn since you can make low-quality wood appear to be expensive. It also teaches finishers how to properly seal the wood so that it lasts for years. This is an essential part of woodworking skills since you need to have a good ability to match colors, refine and refinish antique woods, and restoring wood to its former glory.
Can I make money woodworking at home?
The first thing you need to ask yourself is how much space you have for making a woodworking business at home. Most people have a garage if they live in a house, yet many woodworkers will create a backyard workshop that's an extension of a garage. These woodworking areas are better suited for fitting machines and tabletops meant for working with wood.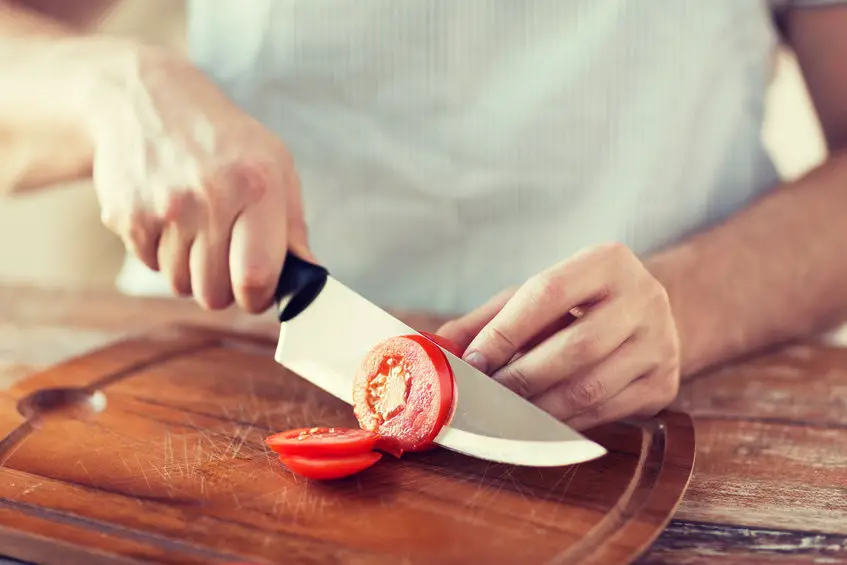 The more space you have, the better the chances will become for earning money while working at home. It also depends on how large your projects are, so you can determine if you want to expand or reserve the space that you have to work with. If you're looking to make a good living working from home, you need to have extra space to store all of the projects you complete. This is where the basement, attic, and spaces that finished items can be displayed.
· Where can I sell my woodworking projects?
This is another issue that will be a big question if you don't have so much hobby space in your home. The best advice is to find local companies that sell wooden crafted furniture. This doesn't guarantee that you'll make good money since these companies might want to sell your items on consignment. The best advice we can give you is to search for expositions that are dedicated to furniture and wood-crafted items.
Some of the biggest trade shows dedicated to woodworking and handcrafted wood items are held in Las Vegas
and can be a lucrative way to sell your hand-crafted items. There is also eBay and social media where you can share your completed woodworking projects. If you decide to turn this into a full-time business or not, you can always create a website to help advertise your skills. You can find easy setup websites like Wixx to get started faster.
Aside from any startup costs that are needed for basic items, expand as you go so you don't waste money. Try to recycle and take advantage of what tools you have until your hobby basically pays for itself. Unless you're rich and can afford to buy these items immediately, play it smart by letting your hobby turn into a business from what you've earned.