Thingiverse

is popular in the 3D printing community as a great place to find models and files for your 3D printer. With a vast library of readily available designs, Thingiverse offers an impressive selection of projects. But when it comes to CNC machines, is there a resource out there like Thingiverse for CNC files? 
Sites like GrabCAD, CNC Cookbook, Instructables, Cut Rocket, and Vectric offer a comprehensive library similar to Thingiverse with countless CNC files ready to download. Designers can also upload their STL or DXF files on these websites for others to use or tweak.
Are you a CNC enthusiast looking for a wider range of options or more specific designs? Look no further! In the rest of this article, we'll explore some of the top alternatives to Thingiverse specifically for CNC files. 
8 Best Thingiverse Equivalents for CNC Files
CNC Cookbook
CNC Cookbook

is a website that specializes in CNC (Computer Numerical Control) projects and files. The site has an extensive collection of CNC files, including files for 3D printing, laser cutting, and CNC milling. 
The website features a wide range of DXF files

and patterns for woodworking, metalworking, and other projects and a helpful community forum for discussing CNC-related topics. 
In addition, CNC Cookbook features a blog with articles and tutorials on CNC projects. The detailed project plans and instructions provided for many designs make it easy for beginners to get started with CNC.
GrabCAD  
GrabCAD

features an extensive collection of 3D CAD models and CNC files that can be found by searching with keywords like "milling" and "laser cuts." 
The designs on GrabCAD are generally more professional and polished than those found on Thingiverse, making it a good choice for commercial projects.
In addition to the designs, GrabCAD has a community forum where users can ask questions and share tips and tricks related to CNC milling.
Instructables
Instructables

is another site that specializes in CNC files and projects. 
Unlike GrabCAD and CNC Cookbook, Instructables is more like a forum where users can share their CNC creations and ask for help with projects.
The website has a user-friendly interface and a wide variety of files to choose from, such as STL, DXF, and PDF, among others, making it a great alternative to Thingiverse.
Vectric
Vectric

is a software company that deals with CNC design and manufacturing tools. 
Besides its software products, Vectric offers a library of CNC projects and designs that can be downloaded and used with its programs. The designs on Vectric are generally more complex and intricate than those found on Thingiverse, which experienced CNC users might appreciate.
They offer a free trial and paid projects. There's also tips and tricks from partner activities of the month and sneak peeks into their new lab projects.
CNCgcode
CNCgcode

is a file-sharing website that hosts a wide range of CNC DXF art files for a variety of shapes. These files are amazingly helpful for CNC woodworking hobbyists. 
One of the standout features of CNCgcode is that the DXF and CNC G-code files are all free to download and come in ZIP files containing the original 2D designs of a particular project. Naturally, this makes it easy for beginners to get started with CNC.
Inventables
Inventables

, from the creator of the CNC machine 'X-Carve,' is a website that focuses on CNC router spindles and carving software "Easel." The software is very easy to use: you can copy some of the pre-made projects into your workspace and configure them however you so wish. 
In addition to Easel, the website also has a large library of CNC files that can be used with CNC machines. But you must use the Easel platform to download the files directly to your computer. 
Alternatively, with the help of a CAM setup, you can download the G-codes for your CNC machine.
Cut Rocket
Cut Rocket

is the creation of software company Carbide3D. The site specializes in CNC design and manufacturing tools like Shapeoko and Nomad. 
Like Inventables, Cut Rocket also offers a library of CNC projects and designs that can be downloaded and used with its software. 
The designs on Cut Rocket are more elaborate than those found on Thingiverse, making it a suitable alternative for experienced CNC users.
OpenBuilds
OpenBuilds

is a platform that provides a wide range of plans and resources for building CNC machines and other DIY projects. It's similar to Thingiverse in that it is a community-driven platform where users can share their plans and designs with others. 
However, OpenBuilds also provides a range of pre-designed parts and components that users can purchase, as well as various resources for building and using CNC machines.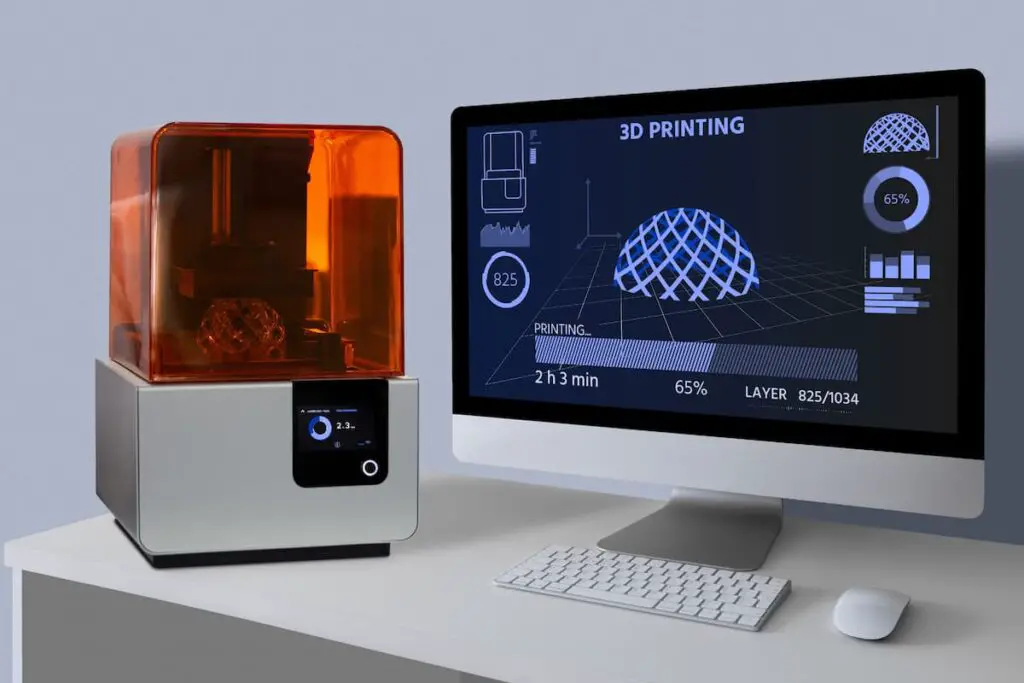 Is Thingiverse the Best Site for CNC Files?
With over two million free digital designs available for download from the website, Thingiverse provides access to a wide selection of 3D models for users worldwide. 
This collection consists of everything from everyday items like jewelry and toys to more complex objects such as engineering parts or mechanical components. 
The files are all open source, so anyone can freely download and customize them according to their needs. Users can benefit from content already uploaded onto the website and upload their own creations for others to use or tweak. 
Even so, Thingiverse may not be the best place to find CNC files for every user. Here are a few reasons why some may prefer alternative sites:
Limited Selection
The main downside of Thingiverse for CNC files is that far fewer options are available than with 3D printing projects. While the platform offers an impressive repository of models made specifically for 3D printers, its selection of CNC-compatible designs is much more limited. 
Complexity of Designs
Users may find that more advanced CNC designs are less prevalent on Thingiverse. You may need to look elsewhere for more unique pieces or intricate details. 
GrabCAD, OpenBuilds, and Vectric have a larger selection of more complex designs with better geometry specifications suited to experienced CNC users.
Difficulty in Conversion
Many users have reported difficulties converting existing file types into formats that can be used with CNC machines. CNC files are typically 2D designs made in SVG, DXF, or CDR formats. But, since Thingiverse is mainly a hub for 3D printing models, the CNC files mostly come in STL

format.
Therefore, if you aren't a CNC Programmer

, you'll have to at least understand how to work with CAD programs to convert

such files into CNC or use the G-codes

to instruct your CNC machine to work with these files. 
Here's how you can convert an image for a CNC machine using CAD software.
And that about wraps up all you need to know about Thingiverse and its potential alternatives. Up next, here's an article detailing the maximum capacity of a CNC machine(**interlink this phrase to the article in brackets**) and how thick of a metal it can cut. [How Thick of Metal Can a CNC Machine Cut?]
Final Thoughts
For 3D printing enthusiasts and hobbyists looking to access CNC files, Thingiverse is one of the go-to resources. Still, there are many great alternatives for finding CNC files. Some of the best Thingiverse equivalents are CNC Cookbook, Cut Rocket, Open Builds, GrabCAD, Inventables, Vectric, Instructables, and CNCgcode.
Whether you're a beginner or an experienced CNC user, you can be sure to find a website on this list that will meet your needs. Each of these platforms offers a wide range of designs and projects for CNC milling, as well as helpful resources and community support.